Will Troubled Foot Injury History End Brook Lopez's NBA Career?
Posted by Jenn F. on Wednesday, January 15th, 2014
It's been a painful start for fans donning Brooklyn Nets jerseys. As of today, the team is 10-21… right down there with the Orlando Magic, Sacramento Kings, and Cleveland Cavaliers. Now they've been dealt a devastating blow: their star center Brook Lopez will be out for the rest of the season with a broken foot. The most recent fracture occurred during the Nets' overtime loss to the Philadelphia 76ers on December 20th, but Lopez is no stranger to foot injury.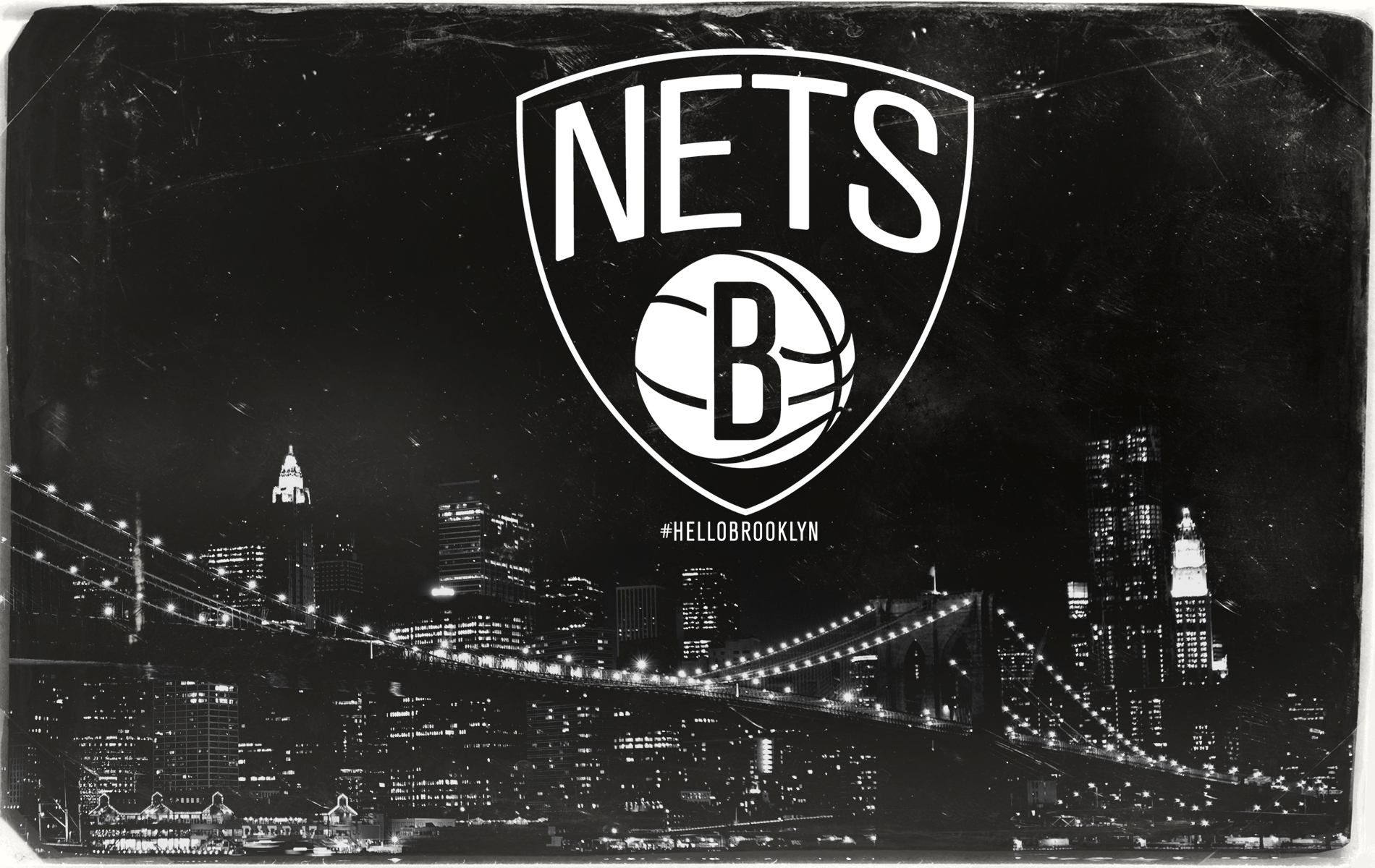 Brook Lopez Has Long History Of Foot & Ankle Injuries
Back in a 2011 preseason game, Lopez broke the fifth metatarsal bone in his foot which took him out of play for a good eight weeks. Five  games after his return, he re-fractured the same foot. It took three surgeries — including one to replace bent screws — to get him back to playing status again.
The pressure to play was undeniable, considering the player's $60 million, four-year contract. According to USA Today, that contact was "worth the investment" when Lopez was healthy and hitting his usual 19.4 points, 6.9 rebounds and 2.1 blocks per game.
This year, Lopez has suffered two ankle injuries — the first, a left ankle sprain in a November 15th game against Phoenix and the second, a re-sprain in a December 19th game against the LA Clippers. The ankle injuries caused Lopez to miss nine games.
In his second game back from his ankle sprain, Lopez played a whopping 44 minutes, all the way down to the final play — with 20.7 points, 6.0 rebounds and 1.8 blocks — only to later find out that a funny foot landing had caused another fracture in his fifth metatarsal bone.
He had another surgery on his foot January 4th, but there is some question as to whether this latest operation can truly repair the plagued player's weakened bones that never seem to have enough time to heal. This is a tough blow for a 25-year-old superstar in his sixth season.
Types Of Fifth Metatarsal Fracture
The fifth metatarsal is the long bone on the outside of the foot that connects with the baby toe.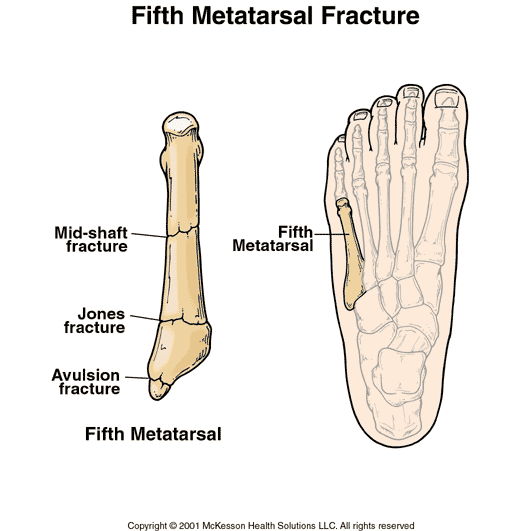 There are two types of fifth metatarsal fractures:
– Avulsion fracture: a tendon or ligament tears a small piece of bone away following an inward ankle roll. Avulsion fractures are commonly overlooked when they occur with an ankle sprain, according to the American College of Foot and Ankle Surgeons. Considering the fact that Brook Lopez suffered ankle sprains this year, it's possible that an avulsion fracture was missed in one of his initial assessments.
– Jones fracture: a hairline break occurs over time or a sudden snapping occurs when prolonged periods of impaired blood flow cause an inability of an overtaxed bone to heal. These fractures are less common and more difficult to treat. Given that Lopez has required surgical intervention, it's also possible that he suffered this overuse injury.
Trainers haven't commented specifically on the nature of the Lopez injury, so we may never know for sure which type of injury he sustained. For professional athletes, it's entirely possible to sustain both types of fracture if the bones do not come together and heal properly the first time around.
Treating Fifth Metatarsal Fractures
"A common avulsion fracture is typically treated without surgery, using a protective shoe or non-weight-bearing walking boot for six weeks to set the foot in place instead," explains Dr. Geldwert of The Center for Podiatric Care and Sports Medicine. "For acute and chronic Jones fractures, operative treatment with screws are preferred. However, the surgeon must take special care to ensure the pins are the right size, length and type. After four weeks of rest, recovery from surgery can be active, such as running in a pool, elliptical trainer work, or biking. Generally, a full return of activities can be expected at eight to 10 weeks."
Dr. Geldwert adds that fifth metatarsal fractures are notoriously difficult to treat for several reasons:
1. Lack of blood flow: The fifth metatarsal (particularly where the Jones fracture occurs) is located in a high risk zone where there is decreased blood supply.
2. Sclerosis: Unless the bone is allowed to heal at the onset of the initial fracture, the bone quality diminishes and the blood supply has less ability to penetrate and heal the bone.
3. Skill: Surgeons must be skillful in their approach to a fifth metatarsal fracture. Any improper alignment between the leg and heel must be addressed with a designed orthotic to facilitate recovery. Surgeons must also choose the right kind of screw and avoid making an incision that could jeopardize blood circulation and union. Bone stimulation techniques — using bone grafts, blood cells and a tiny channel-digging drill– must be employed to address non-union.
Where To Seek Help For NY Foot Injury
We wish Brook Lopez a successful recovery, and invite anyone with a foot fracture to visit our NYC sports medicine clinic to find a comprehensive team of skilled surgeons, physical therapists, podiatrists and sports medicine experts that can help. Dr. Geldwert has successfully treated more than 40,000 sports injuries, so you can be sure you're in good hands.
If you have any foot problems or pain, contact The Center for Podiatric Care and Sports Medicine. Dr. Josef J. Geldwert, Dr. Katherine Lai, Dr. Ryan Minara and Dr. Mariola Rivera have helped thousands of people get back on their feet. Unfortunately, we cannot give diagnoses or treatment advice online. Please make an appointment to see us if you live in the NY metropolitan area or seek out a podiatrist in your area.