Have Children Involved in Sports? Protect Your Kids From Overuse Injuries
Posted by Jenn F. on Wednesday, March 5th, 2014
Overuse injuries and burnout within youth sports are "epidemic," according to the San Francisco Examiner.  A report from the American Medical Society for Sports Medicine found that overuse injuries are alarmingly common among the 60 million children ages 6-18 engaged in sports. Since kids develop at different paces, age alone cannot be a factor in setting expectations or gauging progress, researchers noted. In this article, fitness experts here at The Center for Podiatric Care and Sports Medicine in NYC offer tips on protecting your youngster from common sports injuries.
A Few Warnings About Kid Sports Injuries
The American Medical Society for Sports Medicine report emphasizes the following findings:
– A child with past overuse injuries should receive specialized guidelines for play.
– Female athletes with menstrual irregularity are at increased risk for injury.
– Early sports specialization may lead to increased risk of burnout and injury.
– Sport-specific movements (like baseball pitching) should be limited, with rest periods scheduled.
– Training workloads during adolescent growth spurts should be carefully monitored.
– Conditioning programs during off-season are recommended to reduce injury rates.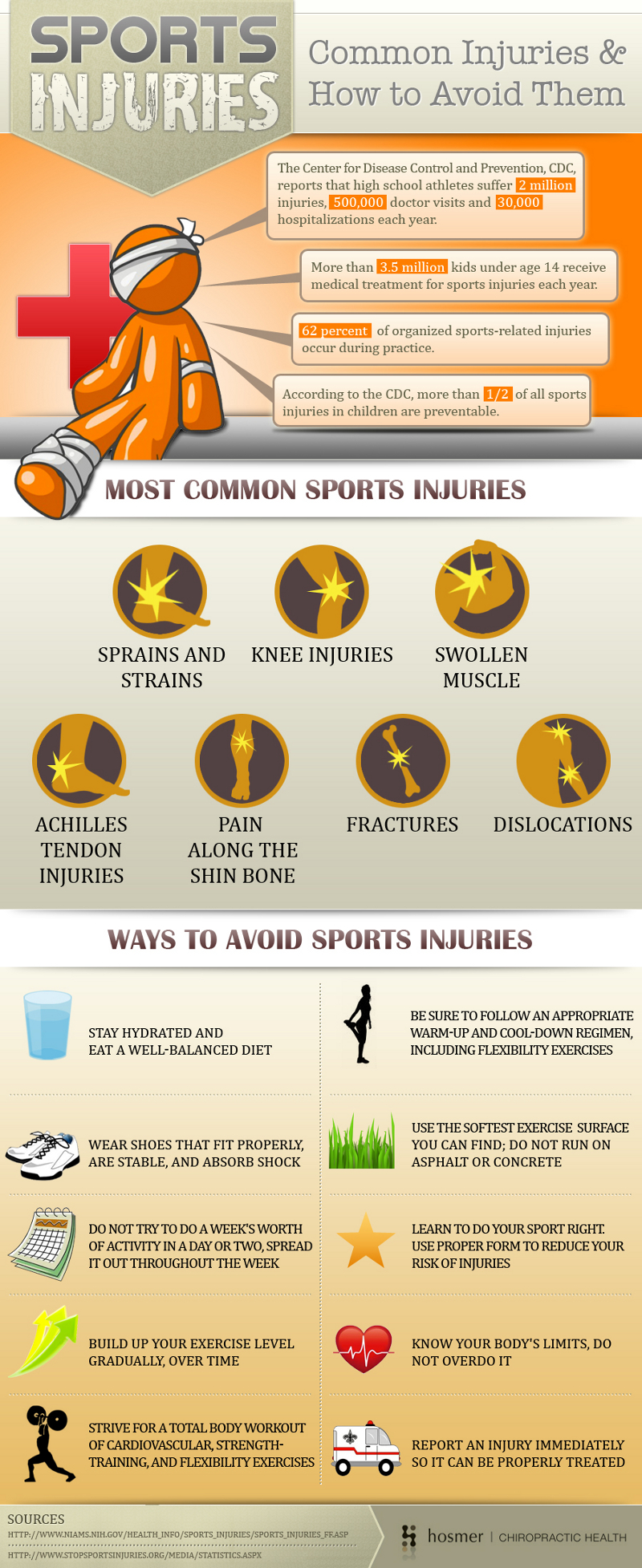 Jack's Story of Overuse Injury
National Public Radio recently aired the story of 10-year-old Jack Everett. These days, young Jack spends his time playing the NHL 2013 video game, playing cards, eating lunch with friends, and resting with his back brace on, nursing a back fracture injury.
Not long ago, his whole life revolved around soccer. He participated in two-hour morning endurance sessions, followed by two-hour afternoon skill sessions five days a week. Games and extra scrimmage practices were scheduled on the weekends, with intermittent two-day-long tournaments added to his busy agenda.
At first, his parents thought he'd just pulled a muscle and scheduled him a session with a sports chiropractor. A few games later, the pain was intolerable and sports doctors identified a pars stress fracture in his lower back related to overuse. "Who knew that elastic little kids can break?" his mother asked.
Dr. Neeru Jayanthi of Loyola Medicine studied 1,200 young athletes and found that knee, ankle, and back injuries were most common among kids 18 and under. As a result of his findings, Dr. Jayanthi recommends that children spend fewer hours than their age playing sports each week. So, based on this formula, 10-year-old Jack should have limited his soccer activity to just two hours per day, five days per week, to avoid injury.
He also recommended that students not spend more than twice as much time in organized sports as they spend in gym class or informal play at home. It's best that young athletes cross-train in multiple activities, rather than focusing all their time and energy on one sport. "There are only two types of sports where specializing early leads to greater success later," he explains — specifically calling out gymnastics and diving.
Other Tips to Keep Your Child Safe from Overuse Injuries
The important thing is that parents and young athletes work with a trusted sports medicine professional, rather than trusting a coach's discretion. Coaches are often just fellow parents who are not trained in medicine. They are skilled in the art of the game and technical sport conditioning, but maybe not so much in injury prevention and total body wellness.
Having your child monitored by a sports doctor throughout the season can identify early signs of pain, swelling, changes in technique, and repetitive motion stress. A trained sports doctor from The Center for Podiatric Care and Sports Medicine will let you know when your child should dial down activity during a growth spurt. We can also provide warm-up exercises, strength and flexibility enhancing routines, and assess your child's footwear and equipment. Contact our New York center to schedule an appointment today!
If you have any foot problems or pain, contact The Center for Podiatric Care and Sports Medicine. Dr. Josef J. Geldwert, Dr. Katherine Lai, Dr. Ryan Minara and Dr. Mariola Rivera have helped thousands of people get back on their feet. Unfortunately, we cannot give diagnoses or treatment advice online. Please make an appointment to see us if you live in the NY metropolitan area or seek out a podiatrist in your area.