NFL News: Ravens' Greg Senat Turf Toe Injury
Posted by Jenn F. on Wednesday, October 3rd, 2018
Here at The Center for Podiatric Care and Sports Medicine, we like to keep a pulse on what's happening in the athletic world. It's not always easy, however. Many teams like to keep an air of secrecy surrounding injuries. From a competitive standpoint, one could see why coaches wouldn't want their foes to know who will be out or for how long their roster will be ailing. Yet, from a fan standpoint, the absence of favorite players can be maddening! Recently, Baltimore Ravens Offensive Tackle Greg Senat sustained a turf toe injury that caused him even more trouble when he blabbed about it on social media.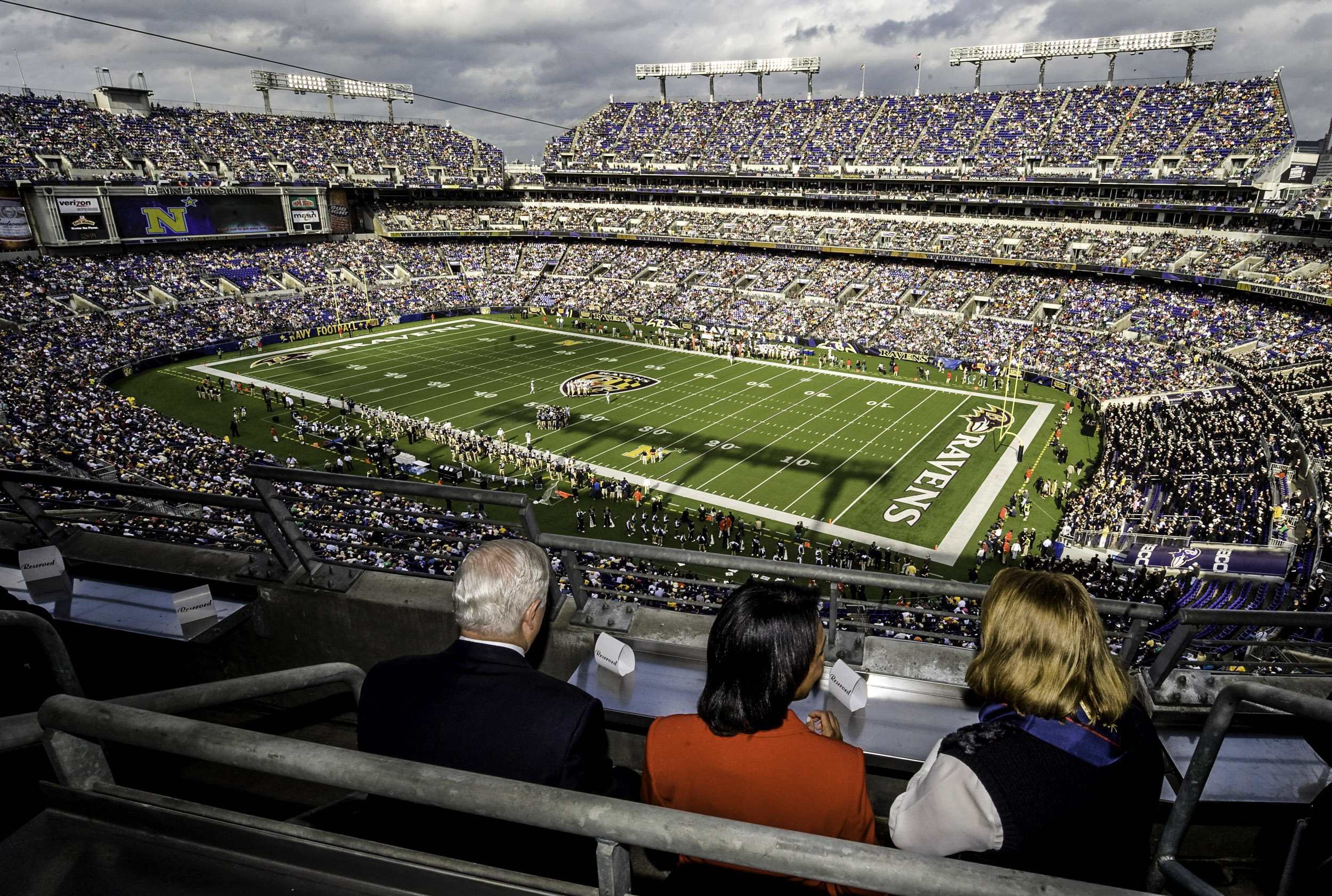 What Happened to Greg Senat?
The Baltimore Ravens' backup left tackle left the field with trainers during the August 25th match against the Miami Dolphins. (It wasn't too much of a big deal, considering they won handily 27-10, despite resting most of their starters.) He was first reported as "undergoing further testing," but was not placed on the injured reserve. Later, coach John Harbaugh clarified that the injury was turf toe, which would likely mean Senat will be out for "a while," though they are currently taking it "day-to-day."
Read Next: White Plains Podiatrists Discuss 5 Things You Need To Know About Turf Toe
Turf Toe Treatment and Recovery
In our experience, recovery from turf toe typically takes six to eight weeks. Turf toe happens when the toe is forcibly bent or twisted. You might know you have sustained this type of injury if your toe has bent and "popped." Other symptoms include tenderness or sensitivity around the big toe joint. You can expect swelling and limited mobility.
Immobilization is the first step—either through a boot, pads, braces, or a stiff-soled shoe. Physical therapy exercises come next.  Sports medicine doctors can help get you back into the game faster with advanced therapies like Platelet-Rich Plasma (PRP) injections, corticosteroid shots, and electrotherapy to stimulate the body's natural healing.
In rare cases, broken bone fragments or damaged cartilage complicate the healing process—in which case, surgery to remove the clutter can be helpful. The long-term danger of inadequate care is limited mobility and arthritis, so it's best to see a specialist right away, rather than trying to heal yourself at home.
More For Ravens Fans: Podiatrists Weigh In On Ravens' Jimmy Smith and Lisfranc Injury Recovery Time
How Did Greg Senat's Turf Toe Injury Get Him Into Trouble?
The first rule of football is: you do not talk about injuries. The Ravens rookie learned this fact the hard way. After his injury, Senat posted a photo of his injured foot in a protective boot on social media, along with the caption "A minor setback for a major comeback." When asked about the photo, Coach Harbaugh told ESPN, "He'll be disciplined for that. So, I'll make sure that we take care of that. Obviously, he doesn't know any better. At this point in time, when the regular season starts, we won't be doing that."  Senat deleted his tweet within a half hour, but the damage had already been done. There's no word on what the "punishment" will be, but professional athletes can suffer suspension or fines from social media missteps.
Let's Learn About: Foot Injuries in Football
Treatment for Football-Related Injury in NYC
With offices in Manhattan and White Plains, The Center for Podiatric Care and Sports Medicine is a top local source of football injury treatment. We are equipped to diagnose and treat any injury related to the foot or ankle, whether it's acute or chronic. Ankle sprains, ankle fractures, bone bruises, cracked metatarsals, tendinitis, stress fractures, plantar fasciitis, and turf toe are some of the most common football injuries we treat. Contact us for an appointment.
If you have any foot problems or pain, contact The Center for Podiatric Care and Sports Medicine. Dr. Josef J. Geldwert, Dr. Katherine Lai, Dr. Ryan Minara and Dr. Mariola Rivera have helped thousands of people get back on their feet. Unfortunately, we cannot give diagnoses or treatment advice online. Please make an appointment to see us if you live in the NY metropolitan area or seek out a podiatrist in your area.