NFL News: Puppy Causes Ankle Sprain for Detroit Tight End "Big Joe" Fauria
Posted by Jenn F. on Wednesday, October 15th, 2014
"The bigger they are, the harder they fall." This saying is especially true for NFL tight ends. While a person of average build may be able to take an occasional roll of the ankle now and then, there is less leeway for a 265-pound pro footballer. One misstep can easily take a player out of the game — and these accidents don't always happen on the field. "Big Joe" Fauria of the Detroit Lions missed Sunday's game (a devastating 17-14 loss against the Buffalo Bills) due to a left ankle sprain trying to stop his three-month-old Pomeranian/Husky mix, Lil' Rufio, from peeing inside his apartment on Wednesday, September 22nd. We treat a lot of ankle sprains at The Center for Podiatric Care and Sports Medicine in New York City, so we understand his pain and embarrassment.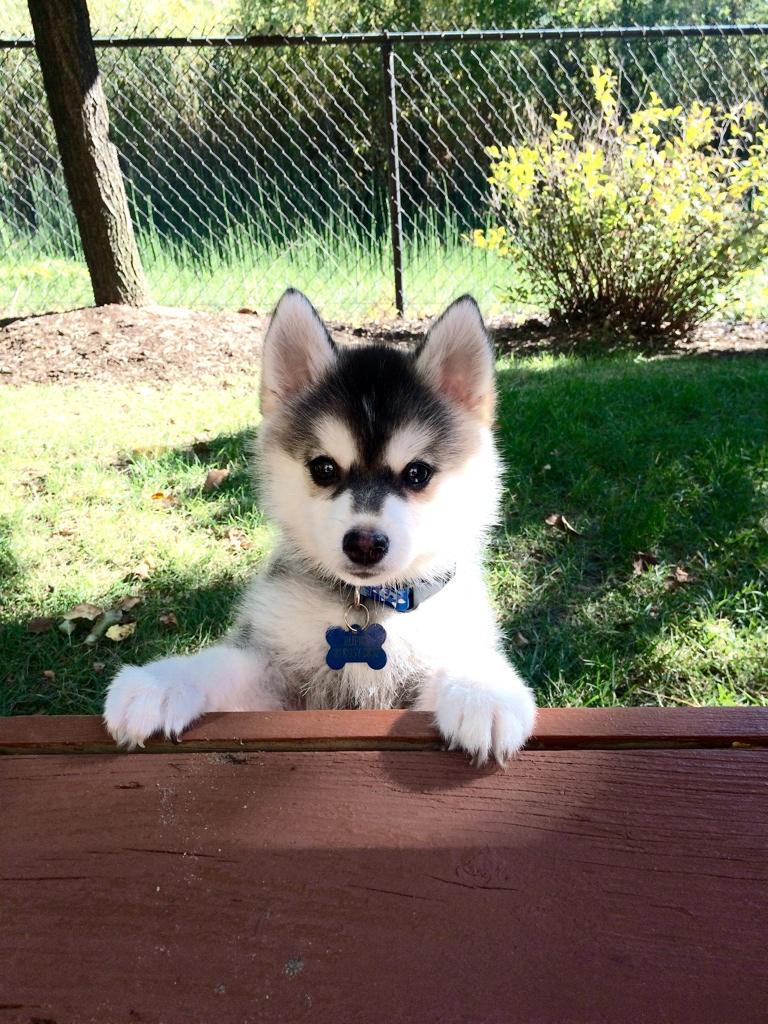 Lil' Rufio Causes Ankle Sprain
All sorts of rumors floated around about why Joseph Fauria missed Sunday's game. Some said he hurt himself playing volleyball while others claimed the injury happened at a bar. "I heard footgolf, basketball, lewd activities as well," Fauria remarked.
Fauria set the record straight on social media and had this to say in his locker room: "[Lil' Rufio] was about to pee, and I was like, 'Come here you little … nugget,' and I was chasing him downstairs. I wasn't running, but I was chasing him downstairs, and I just misstepped and I reached with my left foot and I just didn't end up well." The Lions player was wearing socks at the time and slipped, specifically, where the flooring transitioned from carpet to hardwood. All his weight came down on one foot and caused "agonizing pain," he recalled.
He called his teammate Sam Martin and the Lions' trainers following the injury, but no one was able to come to the tight end's rescue. His neighbors drove him to an urgent care facility and then the Beaumont Hospital emergency room in Royal Oak for an x-ray. Doctors gave him a timeline for return, but he has not shared it publicly. In the meantime, Fauria is ambling around with a boot and crutches to keep the weight off his injury.
According to ESPN, this isn't the only bizarre injury to befall the Lions in the last two seasons. "Linebacker Stephen Tulloch is out for this season after tearing his ACL while celebrating a sack of Aaron Rodgers on Sept. 21. Last season, the Lions lost then-receiver Nate Burleson for seven games when he broke his left forearm trying to save a sliding pizza box from the front seat of his car," they report.
Ankle Sprain Recovery
It's wise of Big Joe Fauria to sit this one out and keep the weight off his injury. His return to play all depends on which grade of sprain he has:
– Grade I sprains typically take 2-4 weeks for swelling to go down and full mobility to return.
– Grade II sprains may take 6-8 weeks.
– Grade III sprains could take as much as 12 weeks to six months before weight bearing sports are allowed again.
If we had to guess, we'd estimate it was probably a grade II, judging by how long it took Fauria to fess up to the injury and the fact that the medical team put him in an offloading boot right away. Some minor grade I sprains can be treated with a simple compression bandage or wrap. We hope Big Joe is back on (both) his feet real soon!
Where to Go for an Ankle Sprain in New York City
If you're in New York City and wish to be seen without delay for a recent ankle injury, please book your appointment with our experienced sports medicine doctors online. Our team of board-certified professionals can help you with diagnosis, x-rays, MRIs, CAT scans, immediate immobilization needs, acute pain relief, active recovery, and/or surgery. Learn more about The Center for Podiatric Care and Sports Medicine here.
If you have any foot problems or pain, contact The Center for Podiatric Care and Sports Medicine. Dr. Josef J. Geldwert, Dr. Katherine Lai, Dr. Ryan Minara and Dr. Mariola Rivera have helped thousands of people get back on their feet. Unfortunately, we cannot give diagnoses or treatment advice online. Please make an appointment to see us if you live in the NY metropolitan area or seek out a podiatrist in your area.