Don't Let Foot Injuries From Running Stop You From Joining a Club
Posted by Jenn F. on Friday, November 9th, 2018
There's nothing like being surrounded by a group of people who can motivate you to do something you love. That's probably why many runners here in New York City look to join running clubs.  Here in NYC, there are clubs for competitive long-distance runners, as well as hobbyists who like to socialize and meet other fit New Yorkers. Niche groups include African-American women runners, LGBTQ runners, and 50+ silver runners, with new groups added each month.
At The Center for Podiatric Care and Sports Medicine, we see tons of runners, especially leading up to the New York City Marathon. We often recommend this active pursuit to our patients—as long as they're willing to take good care of their feet and invest in a good pair of sturdy running shoes a few times a year to prevent foot injuries from running.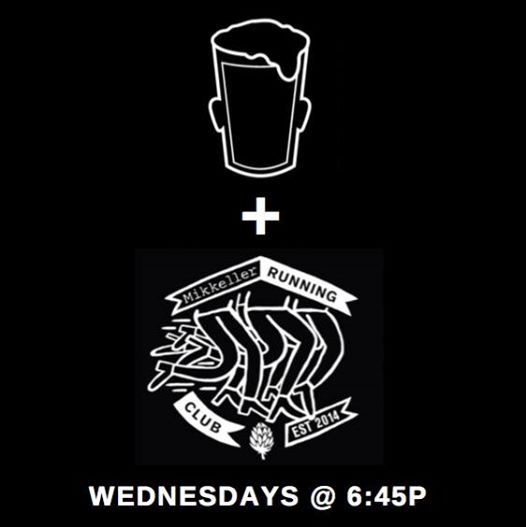 Popular Running Clubs in NYC
Beer and Running: An Unlikely Pairing?
The Mikkeller Running Club was started by a Danish brewery in 2014. Now, it has grown into "the World's Largest Running Club," spanning more than 200 destinations from New York to Siberia. Local chapters can be found at the Queens Brewery inCitiField, As Is in Hell's Kitchen, and Strong Rope in Brooklyn. The newest Queens chapter has attracted groups of 15 for runs through Flushing Meadows – Corona Park and runs following tours of the Citi Field clubhouse. The runs 20 minutes from our Westchester office follow the Bronx River. Five-mile Wednesday runs take place on a weekly basis, with longer runs on the first Saturday of every month. Most journeys begin and end with a free or discounted pint at the brewery. The members range from newcomers to established runners in their 30s to older racers coming out of running retirement. You can drill down a club near you using their app.
Reach The Next Level: ASICS Run Club & Coaching
ASICS launched a run club out of their midtown Manhattan store over the summer. They promise more than just miles—but agility and speed work, along with individualized coaching (and, of course, fun!) Fifth Avenue ASICS Store Manager Keith White says they are "putting people through workouts they've never really been through." The runs vary in length, distance, and speed for the regulars, but generally travel through East and West River paths, looping through trendy Brooklyn and Queens neighborhoods, and ending with a cool-down and refreshments at the store. Choose from runs at 8 AM on Sundays through Central Park or 6:30 PM on Thursdays along the Hudson. There is no cost to join and water is provided to all runners.
Indoor Runs: Not Too Shabby
The Mile High Run Club is an indoor treadmill studio with locations in NoHo, NoMad, and (most recently) Upper East Side, Manhattan. They offer $34 classes ranging from 30 minutes to an hour, with on- and off-treadmill speed, tempo, incline, and recovery intervals included. Expect Kettlebells and core activities that will shape and condition your body into a running machine. Newcomers can try DASH 28, while seasoned competitors can take the DISTANCE class. You can also opt-in to their comprehensive running program if you're looking to train for the NYC Half Marathon. The motivating, fun environment is likely to make you feel better about running after just a few classes. Additional amenities include a recovery room for stretching, shower facilities, and retail shopping. Dujour Magazine called the Mile High Run Club one of the "top fitness studios in NYC to try," and Harper's Bazaar designated the club one of the 26 "Best Gyms in New York City."
See an NYC Podiatrist to Prevent Foot Injuries From Running
For running advice, proactive injury prevention, or the diagnosis and treatment of any foot or ankle injury, The Center for Podiatric Care and Sports Medicine is your one-stop-shop. Stop in and see us at the first sign of foot pain. We're foot and ankle experts with specialized training in sports medicine aimed at helping runners maintain peak efficiency. Taking care of any nagging aches and pains early will give you the broadest range of treatment options. It could just be a new pair of shoes, custom orthotics, or a few good stretches needed to get you in tip-top shape. Contact us today.
If you have any foot problems or pain, contact The Center for Podiatric Care and Sports Medicine. Dr. Josef J. Geldwert, Dr. Katherine Lai, Dr. Ryan Minara and Dr. Mariola Rivera have helped thousands of people get back on their feet. Unfortunately, we cannot give diagnoses or treatment advice online. Please make an appointment to see us if you live in the NY metropolitan area or seek out a podiatrist in your area.