Can a Psoriasis Drug Help Patients Manage Type 1 Diabetes?
Posted by Jenn F. on Monday, September 30th, 2013
What do psoriasis — a skin condition marked by red, scaly patches — and Type I Diabetes have in common?
"Type I Diabetes has long been thought to be an autoimmune destruction of insulin-producing cells," says Dr. Nadia F. Levy of our NYC Center for Podiatric Care and Sports Medicine. "Psoriasis, also an immune-mediated disease, has been successfully controlled with certain medications — and the logic is that these [same medications] could potentially benefit the Type 1 diabetics as well," she adds.
In fact, a study published in The Lancet Diabetes and Endocrinology found that a commonly-prescribed psoriasis drug can also benefit diabetics.
Alefacept Helps Diabetic Patients and Psoriasis Sufferers
In the study, 33 diabetics received weekly injections of psoriasis drug alefacept (marketed as Amevive) for 12 weeks, followed by a 12-week break, and then another 12 weeks of injections. Another group of patients received placebo injections. Researchers found that patients treated with alefacept were better able to preserve insulin levels and, as a result, saw fewer instances of low blood sugar levels and hypoglycemia.
How Does The Drug Work To Treat Type I Diabetes?
According to Medical Xpress, the drug works on patients with psoriasis by attacking T cells, effector memory cells, and central memory cells, which are all involved in the body's mistaken attack on itself. Similarly, diabetes involves the same memory and central memory cells, which attack insulin-producing cells in the pancreas. So it makes sense that the drug would be effective in both scenarios.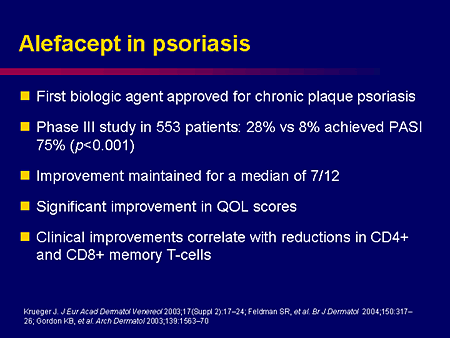 The NYC Center For Podiatric Care Helps Diabetics With Foot Issues
We find stories of new research to be quite fascinating. Here at our NYC podiatric center, we've always got one ear to the ground to learn about the latest scientific advances that pertain to our practice. Dr. Ryan Minara, a practicing foot and ankle specialist in our office, truly understands what it's like to suffer with the effects of Type I Diabetes.
"As a Type 1 diabetic since age ten, I'm excited about new drugs to help people like myself combat Type 1 diabetes," he says. "Tight blood glucose control is the most essential factor in helping prevent the sometimes devastating effects of diabetes, including lower extremity issues."
He invites anyone who is concerned about diabetic foot wounds, ulcers, deformities or neuropathy to stop by our NYC office for a Comprehensive Diabetic Foot Exam.
If you have any foot problems or pain, contact The Center for Podiatric Care and Sports Medicine. Dr. Josef J. Geldwert, Dr. Katherine Lai, Dr. Ryan Minara and Dr. Mariola Rivera have helped thousands of people get back on their feet. Unfortunately, we cannot give diagnoses or treatment advice online. Please make an appointment to see us if you live in the NY metropolitan area or seek out a podiatrist in your area.