D-Will Sprains His Ankle Before NBA Starts Up… What To Do If This Happens To You
Posted by Jenn F. on Friday, September 20th, 2013
A bum ankle may not be the most serious issue for NBA players, but it's certainly the sort of condition that can plague a player throughout the season. The Brooklyn Nets' star point guard, Deron Williams, suffered a right ankle sprain and bone bruise while working out in Utah. This news leaves many fans wondering how the 2013-2014 season will play out and gives us a great opportunity to talk to you about the treatment and recovery for ankle injuries.
What Happened To D-Will?
Deron Williams has been walking around in a boot and taking it easy, while awaiting an MRI next week before being cleared to remove his boot. Unfortunately, ankle troubles have been plaguing the 29-year-old athlete for years. Back in 2008, he suffered a grade II ankle sprain in a preseason game against the Chicago Bulls — which sidelined him until November 26th.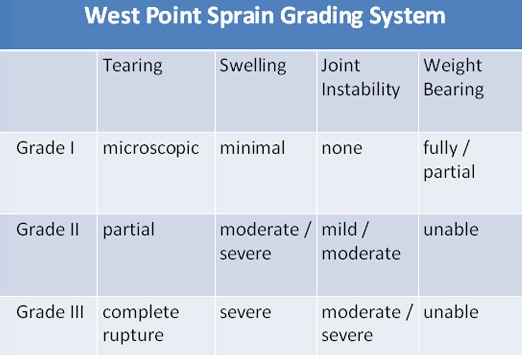 He played through wrist and ankle injuries in the 2010 playoffs, but has had a rougher time recovering as of late. Last February, he took a week off with synovitis, which is a painful inflammation in the ankle joint lining. It took three rounds of cortisone shots to help him through the pain. He underwent platelet-rich plasma treatment on his ankles to speed up healing and quickly returned after the All-Star break. After the latest sprain, the Nets say they do not expect Williams to miss training camp on October 1st. Williams says he is feeling much better already, stating, "If it's up to me, I'd be walking around right now," he said. "I could walk fine. It doesn't hurt. It's just protecting me from myself, I guess."
Recovering From Bone Bruises & Ankle Sprains
We always say the term "bone bruise" is a bit of a misnomer because the bleeding is actually caused by a series of micro-fractures within the bone. Not only can bone bruises be excruciatingly painful for sufferers, but they can also take anywhere from several months up to a full year to heal all the way! To recover quicker, we recommend:
– Taking it easy
– Eating more calcium
– Taking anti-inflammatories and glucosamine chondroitin supplements
– Avoiding smoking
– Using cold compresses for swelling
–  Visit a professional to ask about Extracorporeal shockwave treatment to relieve pain and swelling.
Ankle sprains require at least two full days of rest, ice, compression and elevation. Ice should be applied for 20 minutes of every hour initially. You'll need to gimp around with crutches or a special walking boot, at the very least. From there, if the swelling goes down, your doctor may recommend working on a few physical therapy exercises over the course of one to two months.
Advanced Ankle Injury Treatments
As mentioned, there are a few advanced treatments patients may undergo to speed up recovery:
– Cortisone Shots: This quick treatment can relieve acute pain for up to a week.
– Platelet-Rich Plasma: A series of concentrated injections from your own blood encourages the tendons and ligaments to ramp up their repair work. This treatment is most commonly used for chronic cases.
– Extracorporeal Shockwave Therapy: Low-volt currents pass into the tissues to stimulate natural blood flow and healing. It's a quick, easy outpatient procedure that has given our patients some great results!
If you are looking to heal your hurt ankle sooner, give our NY office a call. We'd love to help!
If you have any foot problems or pain, contact The Center for Podiatric Care and Sports Medicine. Dr. Josef J. Geldwert, Dr. Katherine Lai, Dr. Ryan Minara and Dr. Mariola Rivera have helped thousands of people get back on their feet. Unfortunately, we cannot give diagnoses or treatment advice online. Please make an appointment to see us if you live in the NY metropolitan area or seek out a podiatrist in your area.